B
anner ads are a popular way to get your blog or business a lot more traffic and sales. This affordable option is great for advertising directly to your target audience.
Here on Vintage Starlet, I post about vintage hair and beauty, fashion and style, classic Hollywood glamour, vintage sewing, and Burlesque. Just to name a few things! If your blog or business cater to the like, Vintage Starlet is the place for you to advertise!
Purchasing ad space is simple! Just send an email to
Advertising.
Include your email address and graphic. I will send you a paypal invoice and once it is paid and completed, your ad will begin it's 30 day duration on the 1st of the following month!
Available options:
Main Ad: $50
This ad appears on top of the main area of the blog posts. A top spot!
600 x 300 px
30 Day Duration
Limit 1
April Available 1
Side Bar Ad: $40
300 x 300 px
30 Day Duration
Limit 3
April Available 3
Side Bar Ad: $30
300 x 150 px or 150 x 300 px
30 Day Duration
Limit 4 each size
April Available 4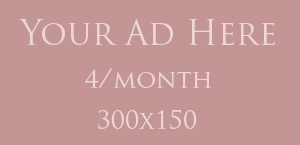 Side Bar Ad: $20
150 x 150 px
30 Day Duration
Limit 8
April Available 8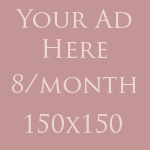 Brought to You By Ad: $10
The most affordable way to advertise with the Vintage Starlet! Your linked logo/photo will appear at the bottom of a general blog post with the caption; "This blog post was Brought to You By...". While I will try to match up a similar blog topic with your advertisement (example a sewing post with a sewing business) I cannot guarantee a match up. Please note, this option may include multiple advertisers in the same post, but will not be included in a Sponsored specific post.
Need design help?
I can help you there too! I can help you create a banner in any of the above sizes! You can use the banner to advertise on other sites as well. It is yours to use!
Banner Design: $15